Faculty of Health and Social Welfare Sciences

Department of Sports Health and Welfare
Learn about health and welfare from the perspective of sports to support healthy minds and bodies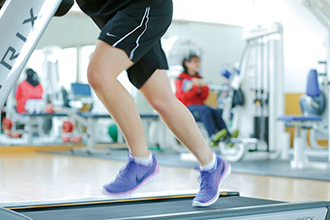 What you will study in the Department of Sports, Health and Social Welfare Sciences of the Faculty of Health and Social Welfare Sciences
To become a professional that supports the healthy mental and physical
development of all people through sports
The field of "health" and "welfare" must change to fit the changes of the age; and today, the focus is on extending healthy longevity and improving quality of life. The roles of exercise and sports in maintaining healthy minds and bodies are becoming greater.
The department fosters students that have an understanding of universal society and that possess specialized knowledge in social welfare, using exercises for health, sports and recreation as tools. In other words, this study trains students to be capable of enriching life while supporting the general health of all people.
Points of Study
1

Three learning models that enable the acquisition of licenses and certifications

Students are qualified to take examinations for various licenses and certifications. The department offers 3 programs—"Health Support," "Welfare Sports Support," "Sport Education Support"—that can be selected to best suit students' future goals and profession.

2

Programs that heighten the motivation of each student

The department provides instruction in small class seminars, and a teacher is assigned to each student throughout the 4-year program of study with the objective of fostering autonomous learning and providing individualized study support.

3

Wide-ranging knowledge and skills through collaboration with other departments

All research results accumulated from the time of establishment to today in this department and other departments are put to maximum use to offer programs that nurture students capable of providing health support to all people through sports and the creation of a welfare society (universal society).

4

Diverse experienced-based off-campus study to heighten practical skills

The department integrates diverse off-campus experiences and "Asunaro experience" based on our school's philosophy. Interaction with community residents helps students to deepen their understanding of all people, particularly challenged and aged individuals, and develop their ability to think and act in providing support.
Features of the Department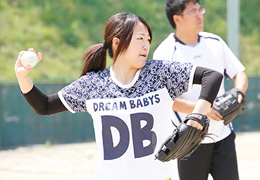 Students work on becoming specialists in the fields of sports and welfare for challenged and non-challenged people of all ages
Based on an understanding of universal society and a sense of welfare, the department fosters human resources capable of helping to create generally healthy and rich lives though physical activities, sports and recreation targeting people of all ages and gender, and regardless of their physical status.
First Year

Students study basic sports, social welfare and their related subjects. Students also move forward with fundamental study required for life support.

Second Year

Students take specialized subjects in sports and social welfare and select classes that prepare them to obtain various licenses. This is also the year in which students prepare for practical training taken in the third year.

Third Year

In addition to advance classes in specialized subjects, students undergo practical training at local health promotion facilities to heighten their professional and practical skills.

Fourth Year

Students acquire knowledge and experience through practical exercises and training in their specialized field in preparation for joining the workforce.