Faculty of Children's Studies

Department of Children's Studies
Becoming experts in preschool and elementary education and help children grow into a bright future in good health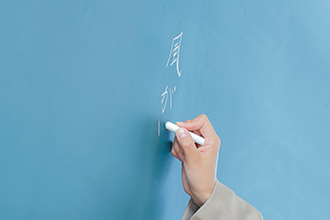 What you will study in the Department of Children's Studies of the Faculty of Children's Studies
Creating the future with children is the rewarding work that awaits you.
There are many problems existing in the environment surrounding children and childrearing parents of today. The healthy growth of children must be treasured since they are the ones who will be creating a bright future and fulfilling the dreams of people. This department was established in 2009 in response to the sophisticated and diversified needs of society and to develop experts in childcare and child education through the diverse curriculum offered by the department.
We welcome individuals who love to play with children, who enjoy studying about children and who are seeking a profession involving children, such as teaching and childcare.
Points of Study
1

Curriculum covering all aspects of childhood development

To create a cooperative structure among three schools with overlapping education systems, which are nursery schools, kindergartens and elementary schools, the department developed unique education and research programs that are linked to other departments. Students learn the developmental stages from all aspects to acquire wide-ranging knowledge and perspectives as they become individuals capable of responding to the needs of diversified and sophisticated educational facilities.

2

Preparation to enable the acquisition of three licenses/certifications to expand your future horizons

The department offers the opportunity to obtain three licenses and certifications: "elementary school teacher," a license for professionals supporting the transition from preschool to elementary school education, "early childhood teacher," a license for professionals supporting the mental and physical development of preschool children, and "child care teacher," a license for professionals supporting the mental and physical development of challenged children in nursery schools, children's homes, or in facilities for disabled children.

3

Wide selection of subjects supporting high-level study

The department established a unique curriculum linking to other specialized fields. Some of the subjects offered are "Culture and Welfare," "Psychology," "Health and Environment," "Creativity and Expression," and "Children's Studies." Students study wide-ranging disciplines related to education and childcare to acquire a high level of thinking and practical skills.
Features of the Department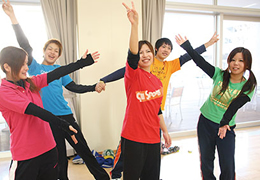 Developing individuals into becoming teachers, childcare providers and members of society capable of coexisting and living together with others
The curriculum was created through the use of education and research results accumulated in other faculties, and programmed to foster professionals in education and childcare that are constantly diversifying and becoming increasingly sophisticated. Another important role of the department is to serve as the center of lifelong study. The department has classes open to the public, through which faculty members and graduated students offer their specialized knowledge and skills.
First Year

The first term focuses on general education and foreign language, and the second term focuses on early childhood education.

Second Year

Focused subjects for the second year are preschool education centering on infant child care as well as nursery care contents and teaching methodology. Student teaching in kindergarten and nursery school begins in the second year.

Third Year

Focused subjects for the third year are elementary school subjects and teaching methods. Student teaching in childcare and kindergarten continues, and pre-training for the student teaching program for elementary school begins.

Fourth Year

The main theme for the fourth year is the continuation of childhood education from the third year. Students also work on graduation research. Student teaching in nursery school and elementary school is taken in the first term of the year.