Department of Local Life Support Sciences

Course of Life Support: Welfare
Developing skills as professionals in the field of caregiving and preventive care enabling students to provide assistance to people and the community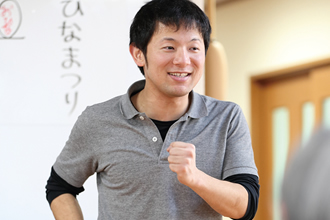 Features of Course of Life Support: Welfare
1

Acquisition of welfare-related certifications that are useful at nursing care facilities

Students are able to obtain a certified care worker license as well as acquire the knowledge and skills needed to obtain a preventive care worker license. Preventive care aims at delaying the need for care in elderly individuals. Needs in this area are expected to increase in the future.

2

Promote community contribution activities through interacting with local residents

In our "Ikigaizukiri-kyoshitsu (Class to find motivation for life)" our students plan recreational activities for challenged and elderly individuals. Through interacting with local residents, the students acquire planning and communication skills useful in a variety of occupations.

3

Full support for currently enrolled students and graduates

Students may participate in post-graduate programs to interact with graduates and hear about their work experience. To help students improve their skills, the department also offers courses such as the Preparatory Class for the National Care Manager Examination and Life Support Skill Improvement Class.

4

Develop the ability to work in various kinds of care facilities

We have a full lineup of potential training program sites at many nursing facilities and welfare-related offices. Instruction is provided in cooperation with on-site advisors and our faculty so that students will acquire practical nursing skills.
TOPICS: Course of Life Support: Welfare
Offering medical care classes

Medical care such as phlegm suction and tube feeding could once be provided only by doctors and nurses. This course has become compulsory in our certified care worker program since 2015. We began offering these classes in 2013, and our graduates are already able to provide this medical care.

Aiming to invigorate community interactions

Interacting with local residence through "hand care." Knowledge from classes and graduation research themes are being put into practice in community activities and events.
Skills acquired in the 2-year program
A rich sense of humanity and the ability to establish emotional bonds

Students acquire a rich sense of humanity and the communication skills required to build trusting relationships with care users.

Professional knowledge and skills required for caregiving

Students acquire professional knowledge and skills required of specialists in nursing care and the ability to apply them according to the type of care service.

Skill to think from the perspective of others

Students acquire skills to accurately understand the living status of users and provide support best suited to maintaining the comfortable lifestyle of care users.