We'd like to make an announcement about recruiting foresign research students 2022 - 2023 academic year 😄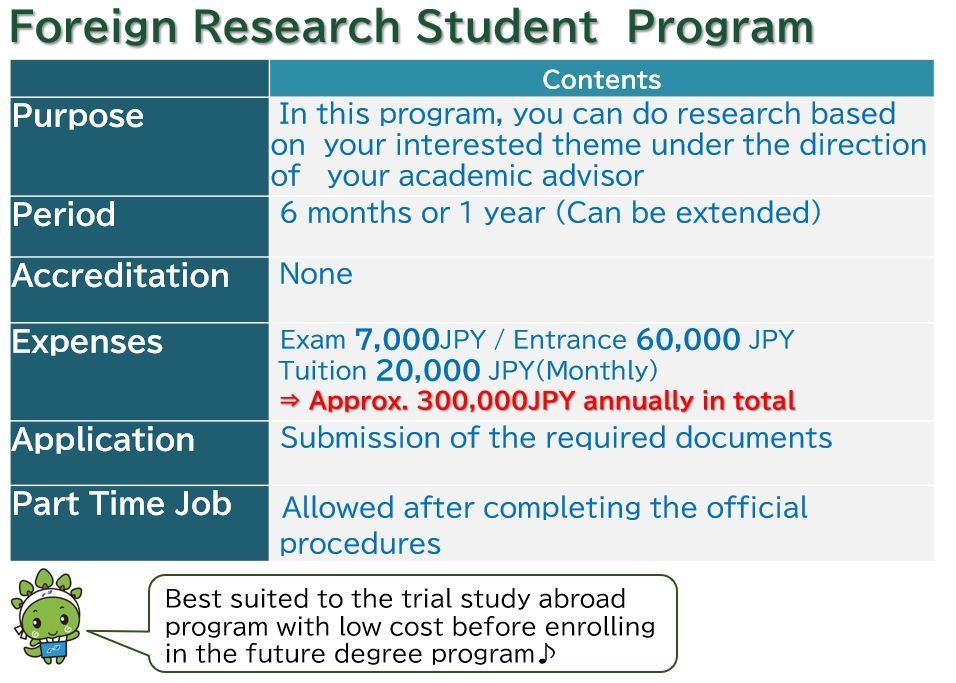 1
The program starts in Oct
2022
【Application Period】Mon, Jun 27th, 2022 - Fri, Jul 8th, 2022
【Inquiry Deadline】Wed, Jun 15th, 2022
<
<Application Files>>
2
The program starts in Apr
2023
【Application Period①】Mon, Jun 27th, 2022 - Fri, Jul 8th, 2022
【Inquiry Deadline①】 Wed, Jun 15th, 2022
【Application Period②】Mon, Oct 3rd, 2022 - Fri, Oct 14th, 2022
【Inquiry Deadline②】Thu, Sep 15th, 2022
<<Application Files>>
💡Please note that only the Japanese versions are available since we are mainly targeting those who have certain levels of Japanese proficiency.
💡 If an applicant is from our partner universities abroad, we can exempt the admission fee by 50%.
(The prices shown in the guideline are the deducted ones)
💡If you decide to apply for the degree course after the research period, the tuition waiver program is available depending on your Japanese proficiency level.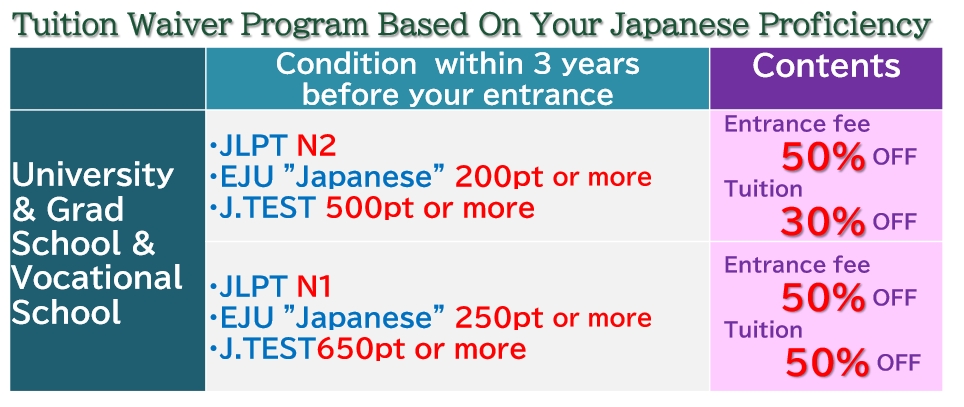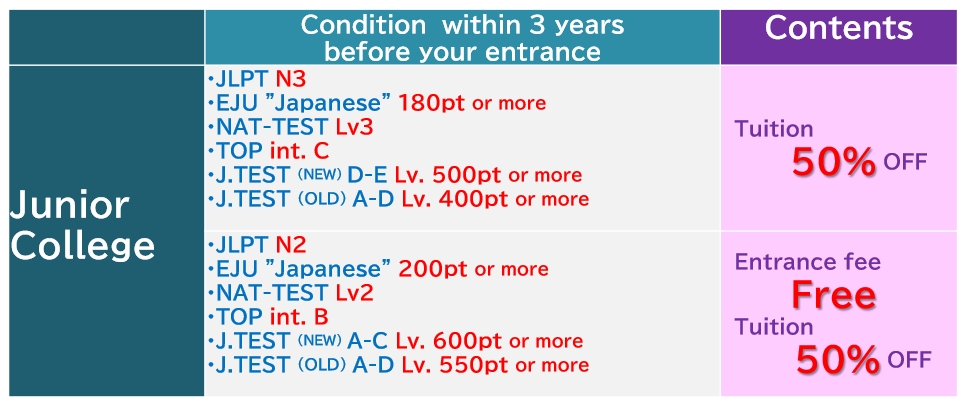 We highly recommend you to be a part of this program before you apply for our degree program. By doing this, you can get to know whether our school and the life here really fits you before making a large investment for the further education.
Please note the following statements when preparing the relevant documents🙋‍♂️
☑ Application form MUST be handwritten.
☑ Application form MUST be made only in Japanese so that we can also make sure the applicant's Japanese proficiency level.
☑ We only accept certificates made in either Japanese or English. For other languages, it is acceptable only if you attach the Japanese or English translation.
☑ You must get approval from your desired academic advisor beforehand. Please refer to the following process for how to get connected.
<How to contact with your desired academic advisor >
Please check our faculty information below and choose the teacher you desire to study with from the list
http://er.nisikyu-u.ac.jp/DYU0220
After choosing the academic advisor, let us know the name of the teacher along with the typed motivation letter, resume and research plan in Word
BY ABOVE INQUIRY DEADLINE
to the contact email address below.The admin staff will confirm with the teacher if he or she is available to be your academic advisor. If you get the positive reply, then you are ready to submit the documents officially.
【NOTE】
①Due to the future infectious situation resulting from the new corona virus, there is a chance that we might cancel this year's program.
②Receiving the approval from your academic advisor doesn't necessarily mean you will pass the actual admission process.
If you have anything unclear, please feel free to contact with the administration office of the International Exchange Center either in
Japanese, English or Chinese
through email or facebook messenger👍
e-mail: :nky_gakusei@nisikyu-u.ac.jp