2020.04.01
日本語能力に応じた学費減免制度
Tuition Waiver Program depending on your Japanese Proficiency
本学では高い日本語能力があり、経済的理由により修学困難な正規留学生を対象に、学費減免制度を実施しております。
Our academy offers the tuition waiver program for the full-time International Students with high Japanese proficiency yet having financial difficulties to continue their study.
【日本語】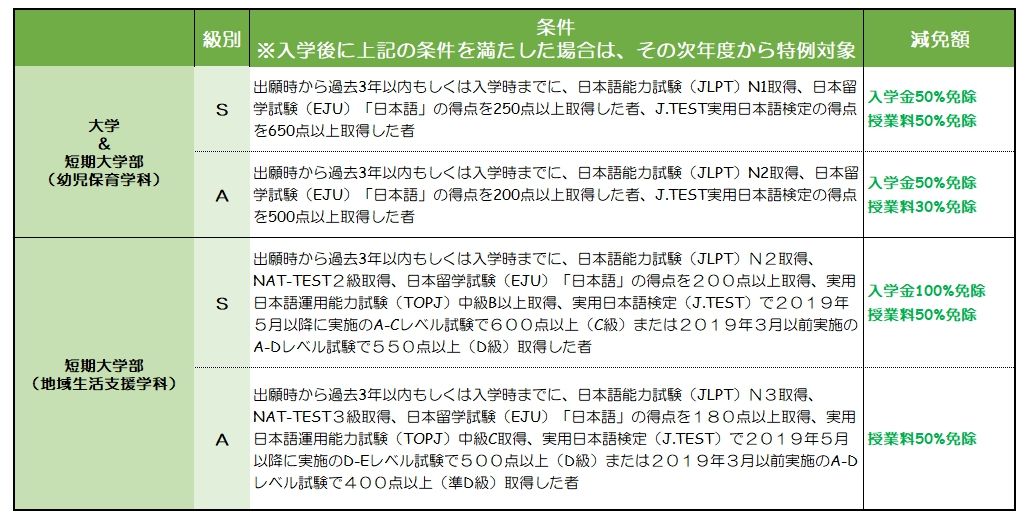 【English】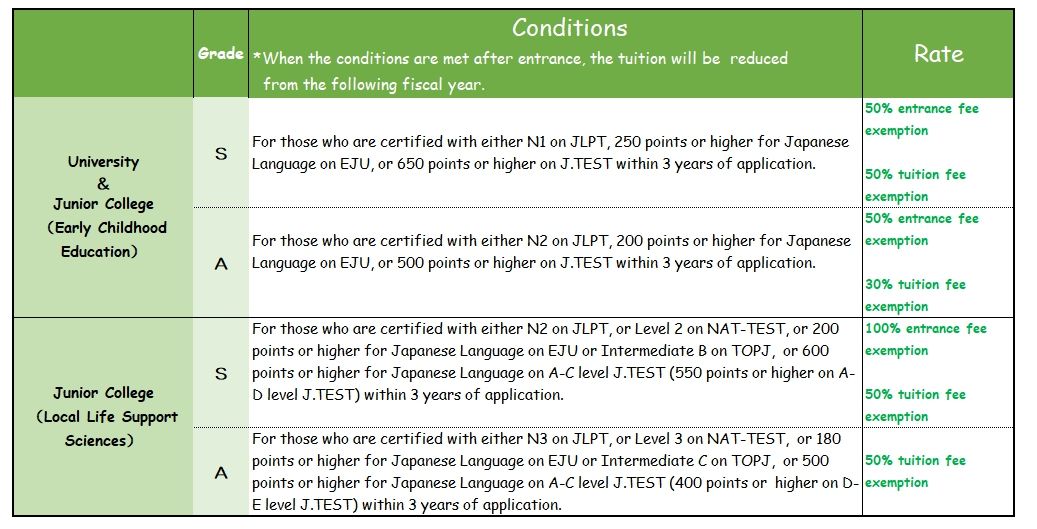 <必要書類 Required Documents>
①申請書(本学様式) Application Form (our designated format)
DOWNLOAD

②日本語能力の証明書コピー A copy of your Japanese proficiency certificate
③直近の年間所得証明書コピー A copy of your most recent annual income certificate
※③は支払金額(給料やボーナスなど、支払われたすべてのお金)が記載された主たる家計支持者(学生本人の父母またはこれに代わって家計を支えている者)の証明書。
*③ is a certificate that indicates all the payment including salaries, bonuses and other benefits paid for the main breadwinner in your household.
<申請時期 Application Deadline>
●新規で申請または減免率が変更になる場合
If you apply for the 1st time or if you need to update your discount rate.
減免申請の事由が発生した日以降、
速やかに
申請
Immediate application is required
AS SOON AS
your documents are ready.
●次年度も減免制度を継続する場合
In case you want to continue to apply the current discount rate to the following academic year
毎年1月
に直近に利用できる情報を基に上記①~③の書類全てを提出すること
You are required to submit all the document (the above ①~③) in
January EVERY YEAR
based on the most recent information available.
​
<提出先・問い合わせ The Place for Submission or Inquiry>
所属キャンパスの学生支援課
Student Support Division located in your belonging campus